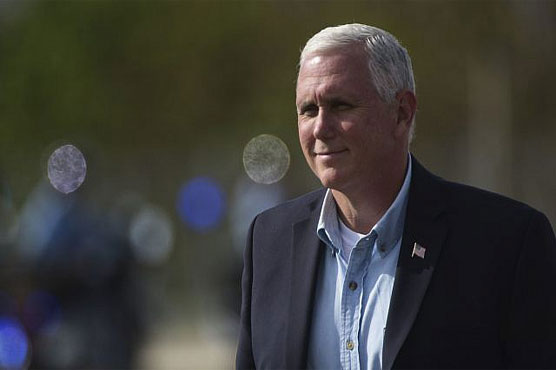 Palestinian President Mahmoud Abbas will not meet United States Vice President Mike Pence later this month after U.S. President Donald Trump recognised Jerusalem as the capital of Israel.
Israel's ambassador to the UN Danny Danon said the Trump declaration was "a positive step" and that it "should serve as a reality check for the Palestinians and for the nations of the world" that "recognizing Jerusalem as Israel's capital is a critical and necessary step for peace".
Earlier, Egypt's Coptic Church head Pope Tawadros II, according to Turkish news agency, Anadolu Agency, had refused to meet Pence over the same row.
Following the announcement by the USA president declaring Jerusalem the Israeli capital, Palestinians unleashed what they have called "day of rage" protests, resulting in two deaths and at least 1,100 injured so far.
A United States official, speaking to the Associated Press news agency on condition of anonymity, said that Pence still planned to meet Palestinian President Mahmoud Abbas, noting it would be "counterproductive" to cancel.
Trump said this marks the start of a "new approach" to solving the Israeli-Palestinian conflict.
Snow, winter weather to hit parts of the South
A cold rain mixed with sleet pellets is expected during the day on Thursday, with temperatures staying in the 40s all day. Possible snow and icy roads are prompting closings and cancellations across South Mississippi.
Ahmed El-Tayeb now says the engagement will only take place if Trump reverses his decision to recognize Jerusalem as the Israeli capital. Shops were shuttered in Jerusalem's Old City.
A Hamas source confirmed that the two men killed in the strikes belonged to the group, which urged Palestinians to keep up confrontation with Israeli forces.
Meanwhile, the Marxist-Leninist Popular Front for the Liberation of Palestine (PFLP) cancelled its 50th anniversary commemorations to protest against the Jerusalem embassy move on Saturday.
The Hamas movement declared Friday a "day of rage".
A police statement said four policemen were slightly injured and 13 protesters arrested. Scores more were wounded there and in the West Bank. About 60 Palestinian youths threw stones at Israeli soldiers across the Gaza-Israel border and the health ministry said at least 10 were wounded by Israeli fire.
Responding to rumors the meeting could be called off, a White House aide said Pence "still plans to meet with Abbas as scheduled" and "believes it would be counterproductive for him to pull out of the meeting".