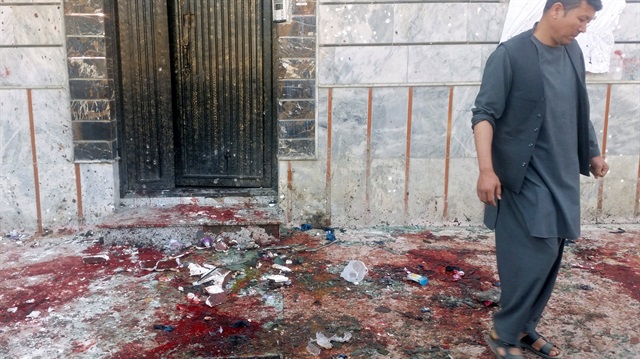 Afghan President Ashraf Ghani says a deadly suicide bombing outside a voter registration center in the capital, Kabul, will not "weaken" the country's "democratic process".
A second attack on Sunday in the northern province of Baghlan left six people dead, including three women and two children, in a roadside explosion.
The United States, along with our Afghan and global partners are committed to destroying ISIS in Afghanistan, which has claimed responsibility for this vicious attack. It was the most serious attack in Kabul since about 100 people were killed in January by a bomb concealed in an ambulance.
Voter-registration began last week for parliamentary and district elections scheduled to take place on 20 October.
The IS later claimed responsibility for the attack. "Our resolve for fair and transparent election will continue and terrorists won't win against the will of the Afghan people", Abdullah said.
Voter registration, which started more than a week ago, has also been repeatedly disrupted by technical and organizational problems.
'Fearless Girl' Statue Moving to NY Stock Exchange
So the city extended her initial week-long permit to make her a permanent installation downtown. The design features a ponytailed girl with her fists on her hips as the wind blows her dress.
In the neighbouring Kunduz province, eight terrorists were killed and four others wounded after Afghan army and intelligence agency operatives launched an operation in Aqtash district, .
Afghan security forces have struggled to prevent attacks by the Islamic State and the Taliban since the U.S. and North Atlantic Treaty Organisation concluded their combat mission at the end of 2014.
"The government has been calling on people to get registered and vote, and now I'm holding an ID and a voting card of a victim fallen in blood", Jawad said.
ISIS claimed responsibility for the bombing, in a statement distributed through Telegram.
A woman shouts and cries at a hospital after she lost her son in a suicide attack on a voter registration center in Kabul, Afghanistan, on Sunday.
Interior Ministry spokesman Najib Danesh said a bomber on foot targeted a crowd that had gathered to pick up national identification cards.