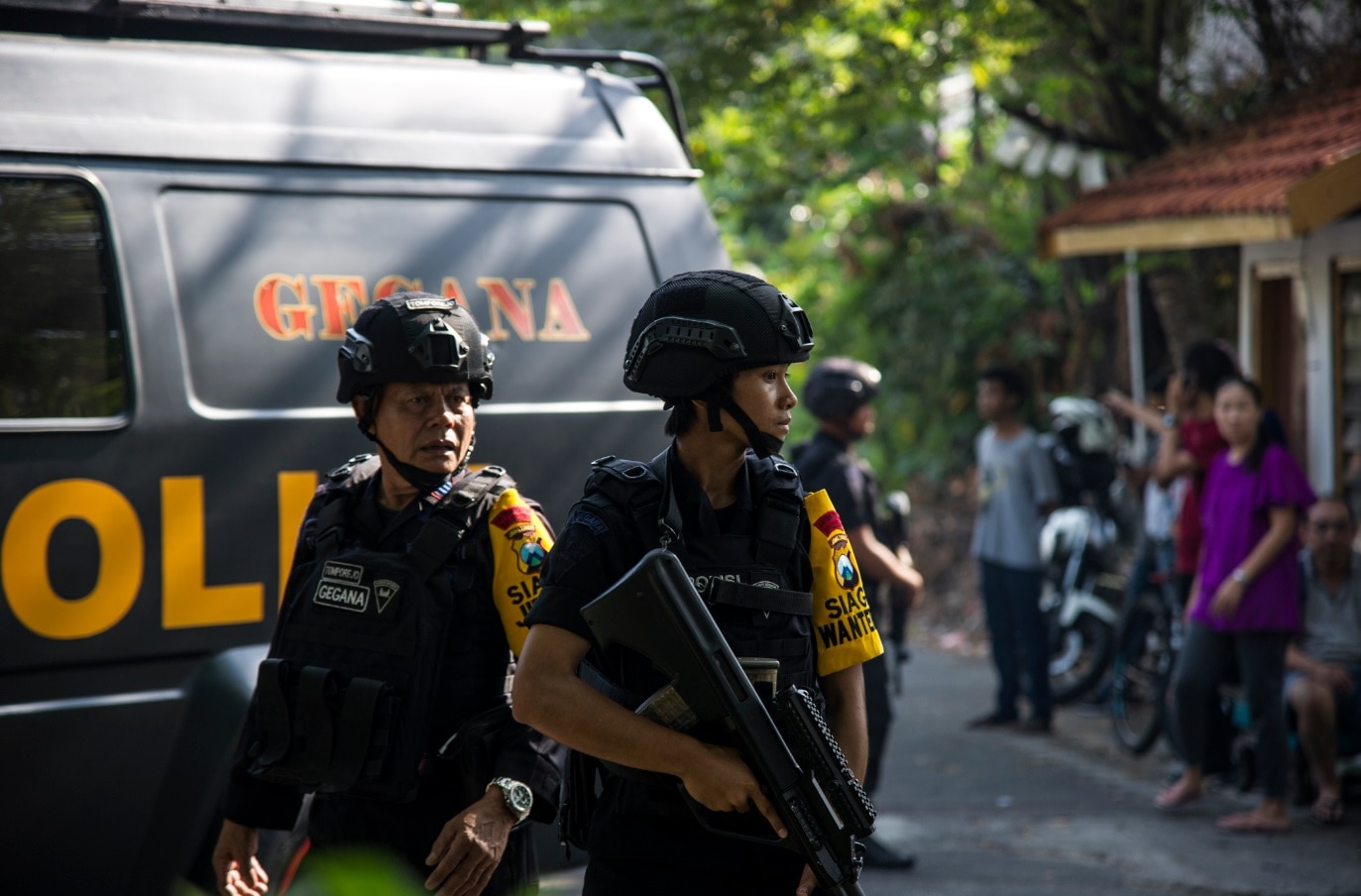 A family of six, including two young girls, were responsible for Islamic State-claimed suicide attacks that killed at least 11 and injured dozens during Sunday church services in Indonesia, national police chief Tito Karnavian said.
Indonesia, the world's largest Muslim-majority country, has seen a recent resurgence in homegrown militancy inspired in part by so-called Islamic State. Two police officers were among the victims, he said.
The officials added that the father drove a bomb filled vehicle into the premises of Surabaya Centre Pentecostal Church.
Hospitalized with injuries were 41 people - including two police officers, police spokesman Frans Barung Mangera said in a CNN report.
The family - a mother and father, two daughters aged 9 and 12, and two sons aged 16 and 18 - had returned to Indonesia from Syria.
In May a year ago, suicide attacks which killed three policemen and wounded a dozen more at a busy Jakarta bus station were also claimed by IS.
Other images showed a vehicle engulfed in flames and plumes of thick black smoke.
Mangera said three unexploded homemade bombs, two at the Pantekosta church and one at the Diponegoro church, were detonated by a bomb squad.
The extremist group claimed responsibility for Sunday's attacks in a statement carried by its Aamaq news agency. Police Istimewa. The bombs reportedly failed to explode.
Karnataka elections: BJP, Congress confident of win, reject possibility of hung assembly
The Karnataka CM is teeming with confidence as he brushes aside the exit polls as "entertainment for the next 2 days". Parameshwara and Mallikarjun Kharge are two of the top Dalit leaders in Karnataka Congress.
As per reports, the suicide bombings have left at least six people dead and 35 others injured.
Daesh claimed responsibility for suicide attacks on worshippers during Sunday services in three churches in Surabaya.
Members of family were supporting a wave of blasts concentrating on three continents in Indonesia's next city of Surabaya, police state.
Days earlier, five members of the Indonesian security forces were killed during a standoff with militant Islamist prisoners at a high-security prison on the outskirts of the capital Jakarta. "We must leave it completely to the government to handle", PGI secretary-general Rev. Gomar Gultom said in a release on Sunday.
"Police took firm action because the four resisted by shooting at officers who attempted to arrest them", national police spokesman Setyo Wasisto told reporters in Jakarta.
About 90% of Indonesians are Muslims, but in country re are also considerable communities of Hindus, Christians and Buddhists.
All three churches were attacked by suicide bombers at times of worship.
The bombings were the worst since a series of attacks on churches on Christmas Eve in 2000 killed 15 people and wounded almost 100.
The Sisters of the Immaculate Church of Santa Maria stand in front of the emergency room of Surabaya Surgical Hospital after a bomb blasted in front of their church in Surabaya.