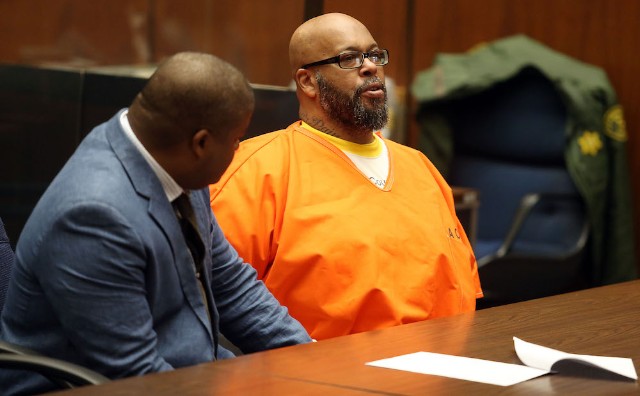 Death Row Records founder Marion "Suge" Knight has been sentenced to 28 years over a 2015 hit-and-run incident that left one man dead and another injured, BBC News reports. Knight was arrested on murder charges after running over Terry Carter outside of a Compton restaurant in January of 2015, then fleeing the scene.
Knight's sentence includes 22 years for voluntary manslaughter and six years because this was his third felony.
As part of the agreement the murder charges against Knight will be dismissed by prosecutors, along with separate criminal cases charging him with robbery and making criminal threats.
Death Row Records head Suge Knight pleaded no contest to voluntary manslaughter in court on Thursday. The other man, Cle Sloan, suffered injuries to his head and foot.
North Korea agrees to shut down missile test sites at key summit
Mr Moon also said Mr Kim would try to visit Seoul sometime this year. It would be the first such trip by a North Korean leader.
His trial was set to start Monday, but according to the latest from the courtroom, he has accepted a plea deal. He spoke only to answer a series of questions from Los Angeles Superior Court Judge Ronald Coen.
That scuffle in September 1996 took place hours before Shakur was shot to death in a drive-by attack while riding in a auto with Knight after a Mike Tyson boxing match.
Sloan, who had feuded with Knight for years in a dispute with roots in their Compton gang ties, was likely to have been the trial's key witness, but may have been a hard one for the prosecution. Both rap murders remain unsolved.
Had Knight been found guilty of murder as originally charged, he would have faced life in prison, prosecutors said. He had been granted early release in 2001, but was sent back to prison in 2003 after assaulting a parking attendant.